Senior Design & Project Engineer
We usually respond within a week
Knauf stands for opportunity. We know that opportunity looks different to each person, and we are proud that we see opportunity in everyone. This exciting role in the Engineering team of Knauf Insulation could be the perfect next opportunity for you to build a unique career, in a values-led culture with a clear purpose of making tomorrow a home for all of us. As a Group, we are a global manufacturer of construction materials, with +41,500 team members in 90 countries across 300 sites, and we provide a huge opportunity for anyone with ambition and energy. We value everyone's contribution equally and we ask that you bring your whole self to work, to enrich the business further, as together we achieve more in a safe and inclusive environment.

Knauf Insulation is proud to be part of the Knauf Group. We have a 40-year heritage in manufacturing insulation and have big plans for the future. Our global reach in 40 countries continues to grow and we are looking for passionate, ambitious people to join our 6000-strong team and help us achieve our goals. We are all led by the same core values and believe in the powerful potential of large companies to have a positive impact on the world. We are recruiting a Senior Design & Project Engineer for KI (Knauf Insulation). This position reports hierarchically to the Engineering Office manager, based in the Johor office, in Malaysia.
---
Can you say 'yes'?...
Would you like to be part of a growing team dedicated to engineering major CapEx projects within the Knauf Insulation structure?
Do you consider yourself able to lead design and project tasks, and oversee all related aspects: feasibility study, budget, design works, treatment equipment, preparation of work packages, support for construction and commissioning and leading other team members?
In terms of personality, would you describe yourself as someone who has a positive mindset, leading by example, who works autonomously and is service and solution-oriented?
Are you easy with an international environment, dealing with several Asian and Western cultures, allowing you to communicate efficiently and keep your progress on track ?
As a Senior Design & Project Engineer, you will be based in the Johor office in Malaysia and will have the opportunity to travel from 10 % up to 30% within the APAC region and overseas.
---
What you'll be doing:
Design works :
Realise and manages design works, including layouting, detail design, piping or machine concept.
Ability to structure and break up the project in task clusters; clarify the objectives and expectations to team members / designers involved.
Supervision and integration of the works from other designers / drafters. Guide the works progress of the team members for specific equipment, concept, layouting, piping. Validate the compliance of the deliverables with the scope.
In particular, Generation / Check of the documents needed for a tender package : 2-D and 3-D designs (draft and detailed), adequacy of data base and specifications, BOM, isometrics where required, General arrangement drawings,…
Accountable for the Management of deliverables in terms of design towards other Engineering departments and internal customers : Quality, timing and costs.
Lead the review of the progress and deliverables with stakeholders. Generate progress reports.
Train and mentor other team members.
Project works (process equipment) :
Design and implement equipment specific projects
Establish clear written customer expectations and measurements of the objectives at the beginning of each project
Prepare scopes and estimates with options/alternatives as appropriate to allow the customer to make business decisions and obtain approval
Investigate and perform market research, develop Asian suppliers and support them to deliver equipment according to KI specification
Interfaces with other KIE members within the project structure in order to align with them, and deliver according to expectation : electrical engineers, control engineers, civil, other process areas, purchasing.
Equipment technical descriptions
Tendering, bid comparison, supplier selection; support of the purchasing process.
Suppliers support and expediting during detail design, manufacturing, installation, and start up phases. Problem solving.
Acceptance and performance tests, at factory acceptance and plant site; ensures completion of all deliverables, including documentation.
Support of construction works : provide solutions according to issues appearing during installation.
Deliver the objectives of the project on time, within budget tolerance, and meeting the fitness for use
Train and mentor other team members.
---
What we'd love for you to have:
We are interested in you as a person; your attitude, behaviors and values. As long as you have the willingness to learn anything you need for the role that you don't already have, we'd love to speak to you.
We're also looking for someone who's a team player, self-driven in their work and willing to develop and learn continuously, able to communicate transparently and adapt easily to the people they interact with.
For this opportunity, we're also looking for a person who is committed, flexible, adaptable and proactive, and who can manage several projects/tasks simultaneously.
If you have experience in the following areas – this is an added advantage:
Engineer degree.
At least 10 years of experience in engineering environment : design and mechanical projects management. Experience of industrial suppliers in Asia.
Understanding of control systems.
Language: Fluent in English. Any other language is a plus, such as Malay and Mandarin;
Strong general technical level; polyvalence is a key success factor. Comfortable with both theory and practical aspects. Knowledge of piping and material science is an asset.
Extensive knowledge of IT tools : Autodesk products 2D and 3D (Autocad, plant-3D, Navisworks, Inventor), MS office.
---
We will provide:
As this is a central, international position, the package and associated benefits will be those of the contract's host country. 
On top of that, a dedicated time for personal development and potential for leadership training will be provided.
---
What happens next?
We appreciate that your time is precious and applying for a new job can be a lengthy process - so we have committed to replying to your application within five working days. If you'd like to learn more about the whole recruitment process, please go to the Recruitment Process page here (Careers | Knauf Insulation)
Our commitment to diversity and inclusion (D&I) reinforces our Knauf Insulation values of Making Tomorrow a Home for all of us. We are committed to creating a workplace where we all can thrive, whoever we are, and inspiring a culture of inclusion and innovation that will drive future business success. We do our best to make sure being at work feels like home. To learn more about our business and culture go here (lOur values (knaufinsulation.com))
If there are any other ways that you need to receive this job information, please contact us on camille.gruslin@knaufinsulation.com


Department

Engineering

Locations

Malaysia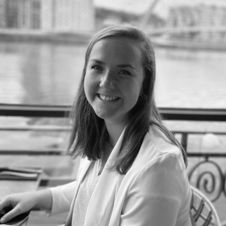 Contact
Camille Gruslin
Group Talent Acquisition Specialist – People & Communication
We're passionate about developing our people
At Knauf Insulation your career is a journey through one or multiple roles that you hold within the company. Progression is not just about promotion, it is about building capability and experience. There are several different ways to progress within Knauf Insulation and we are proud to see a high number of our employees who have moved between teams, departments and even countries. Working for a global market leading organisation, the limits really are endless.
About Knauf Insulation Western Europe
Knauf Insulation is one of the world's largest manufacturers of insulation products and solutions. With more than 40 years of experience in the industry, we represent one of the fastest growing and most respected names in insulation worldwide.
Senior Design & Project Engineer
Loading application form
Already working at Knauf Insulation Western Europe?
Let's recruit together and find your next colleague.