Process Development
·
HQ - Visé, Belgium
·
Hybrid Remote
Process Development Engineer
We usually respond within a week
Knauf stands for opportunity. We know that opportunity looks different to each person, and we are proud that we see opportunity in everyone. This exciting role in the Process Development team of Knauf Insulation could be the perfect next opportunity for you to build a unique career, in a values-led culture with a clear purpose of making tomorrow a home for all of us. As a Group, we are a global manufacturer of construction materials, with +41,500 team members in 90 countries across 300 sites, and we provide a huge opportunity for anyone with ambition and energy. We value everyone's contribution equally and we ask that you bring your whole self to work, to enrich the business further, as together we achieve more in a safe and inclusive environment.
Knauf Insulation is proud to be part of the Knauf Group. We have a 40-year heritage in manufacturing insulation and have big plans for the future. Our global reach in 40 countries continues to grow and we are looking for passionate, ambitious people to join our 6000-strong team and help us achieve our goals. We are all led by the same core values and believe in the powerful potential of large companies to have a positive impact on the world. We are recruiting a new Process Development Engineer for KI (Knauf Insulation). This position reports hierarchically to the Fiberising and Forming Process Development Manager, based in the St.-Helens offices in the United Kingdom.
---
Can you say 'yes'?...
Do you have the skills to develop the Glass Mineral Wool (GMW) Fiberising and Forming process in terms of efficiency and sustainability, through innovation and best-practice sharing?
With your experience, will you have an approach that is focused on improving standards, optimising and supporting current technology in manufacturing plants in the UK and overseas?
Over and above your technical skills, you are someone who communicates openly, if necessary with assertiveness and transparency. You are a good listener, respectful and modest.
Knauf Insulation is currently recruiting a Process Development Engineer for its offices in St.-Helens, UK or Visé, Belgium. Knauf Insulation is a large international family, so location flexibility is essential. As part of this opportunity, you will also have the opportunity to travel up to 30% of your time within the EMEA/APAC regions.
---
What you'll be doing:
Development of the glass wool process to reduce manufacturing costs, improve product quality, increase throughput, or improve safety. This will involve running plant trials, analysis and reporting of trial results and the implementation of any developments across the GMW plants.
To report the performance across all GMW plants using appropriate Key Performance Indicators
Play an integral part in the supply chain process, involving close liaison with internal and external customers.
Support new product development through optimisation of key properties relevant to the end application. This will involve working with internal/external customers to understand the needs required, and develop the technology/process to accommodate.
Support the development of new technologies in collaboration with colleagues from other areas of the insulation business
Liaise with plant people at all levels to implement process controls and devise new methods of assessment / control of the production process
Provide support to all plants on any process or product related issues
Produce quarterly updates (written and presentation) detailing the developments within the process area
Communicate effectively, both orally and in writing; produce regular technical and operational reports; briefing of colleagues; and delivering presentations to all levels of the business, external suppliers and customers. Provide guidance and development opportunities for department employees.
Support Rock Mineral Wool (RMW) Process Development in line with business needed and priorities
Key Performance Indicators:
Compliance with all health and safety rules applicable to the position.
Successful implementation and follow-up on result of group CI projects
Cost savings initiatives
Improved efficiencies
Reduction in energy use
Reduction in manufacturing costs
Reduction in embodied CO2
---
What we'd love for you to have:

We are interested in you as a person; your attitude, behaviors and values. As long as you have the willingness to learn anything you need for the role that you don't already have, we'd love to speak to you.
We're also looking for someone who is pragmatic, innovative and brings new ideas, but also someone who is committed and especially motivated in their work.
If you have experience in the following areas – this is an added advantage:
Preferable Degree in Engineering or Science related subject
Industrial experience preferable
Languages: Fluent in English. French / German would be an asset
Experience with project management
Ideally some training and experience of Six Sigma/Lean Manufacturing techniques
Excellent working knowledge of MS Office / statistical software / databases
People management skills
But also :
Good data analytical skills, Excel knowledge essential
Excellent problem solving / analytical skills
Good oral and written communication skills
Ability to meet deadlines / work under pressure / deal with changing priorities
Presentation skills to others at all levels
Self-motivation
Ability to work alone and within a team
Financial budgeting / working within financial constraints
---
We will provide:
As this is a central, international position, the package and associated benefits will be those of the contract's host country. Our common criterion is to build a comprehensive salary package that stands out in the market.
On top of that, a dedicated time for personal development and potential for leadership training will be provided.

---
What happens next?
We appreciate that your time is precious and applying for a new job can be a lengthy process - so we have committed to replying to your application within five working days.
Our commitment to diversity and inclusion (D&I) reinforces our Knauf Insulation values of Making Tomorrow a Home for all of us. We are committed to creating a workplace where we all can thrive, whoever we are, and inspiring a culture of inclusion and innovation that will drive future business success. We do our best to make sure being at work feels like home. To learn more about our business and culture go here (Our values (knaufinsulation.com))
If there are any other ways that you need to receive this job information, please contact us on camille.gruslin@knaufinsulation.com
Department

Process Development

Locations

Remote status

Hybrid Remote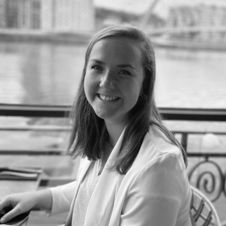 Contact
Camille Gruslin
Group Talent Acquisition Specialist – People & Communication
We're passionate about developing our people
At Knauf Insulation your career is a journey through one or multiple roles that you hold within the company. Progression is not just about promotion, it is about building capability and experience. There are several different ways to progress within Knauf Insulation and we are proud to see a high number of our employees who have moved between teams, departments and even countries. Working for a global market leading organisation, the limits really are endless.
About Knauf Insulation Western Europe
Knauf Insulation is one of the world's largest manufacturers of insulation products and solutions. With more than 40 years of experience in the industry, we represent one of the fastest growing and most respected names in insulation worldwide.
Process Development
·
HQ - Visé, Belgium
·
Hybrid Remote
Process Development Engineer
Loading application form
Already working at Knauf Insulation Western Europe?
Let's recruit together and find your next colleague.