Process
·
HQ - Visé, Belgium
·
Hybrid Remote
Legal Trainee
We usually respond within a week
Who we are
KNAUFINSULATION, being part of Knauf Group, has more than 40 years of experience in the insulation industry and houses nearly 6000 employees in more than 40 countries. We are a dynamic company, a brand, a family that cares for and puts the needs of its customers first.
Context of the hiring
That's why we are looking for our next Compliance & Legal Trainee.
Your mission & responsibilities
As a Compliance & Legal Trainee, you will support the Divisional Compliance Officer and Legal Manager in the development of the Compliance & Legal department and the deployment of the Compliance strategy.
More specifically, you…
Compliance:
Implement the Group GDPR compliance program
Development of a local GPDR compliance program & organization, in collaboration with the Divisional Compliance Officer and the management teams
Implementation of a training program
Participate in communication actions and awareness programs
Compliance & Legal department development:
Support to the Divisional Compliance Officer and Legal Manager in the development, structuring and communication of the department
Contact & day to day advise:

Drafting of contracts of all kinds, frameworks, purchases, supplies, provision of services, confidentiality...
Supporting the teams in the analysis, review and negotiation of contracts
Training for professionals
Advising, assisting and supporting the teams on a daily basis in various business law topic
Your team
The Compliance & Legal department is a brand new department within Knauf Insulation EMEA/APAC division. The ambition of its Manager? To welcome, train and develop the skills of dynamic, motivated young lawyers and future strong business partner.
In this context, you will participate in the development of the compliance and legal culture of the division.
Ready to take on the challenge?
Your profile
You are :
In your final year of a Master of Law degree in Business or Compliance law (6 months of internship required)
OR looking for an apprenticeship eligible in Belgium in your final year
Curious and eager to learn about the world of industry and to develop a pragmatic approach to the practice of law
Fluent in English
But above all, you are:
Structured and organized: you know how to manage projects.
A good communicator: you adapt to your interlocutors and know how to pass on your ideas in a constructive, striking and benevolent way.
Proactive & entrepreneurial: taking initiatives, being at the origin of innovative projects stimulates you.
Flexible
Team player: you are keen to collaborate and establish strong relationships with your various contacts.
Analytical: you draw relevant conclusions based on the data you have.
Positive & ambitious: you are passionate about growing the company, developing it in the right direction, innovating and driving change.
Creative
Stress-resistant
Service-oriented: you help your team members grow and you provide them with the training they need to evolve.
Our offer
After reading these points, do you think you are the person to take on this challenge? Then discover why KNAUFINSULATION is the company for you!
We offer you the opportunity to join an international company that has remained a family business.
We are an innovative, forward-looking company, focused on key topics such as sustainability, energy efficiency and waste reduction. In 2020 we launched our sustainability strategy For A Better World with a focus on four key goals: Put People First, Achieve Zero Carbon, Deliver a Circular Economy and Create Better Buildings.
We have 4 core values: Menschlichkeit, Partnership, Commitment, and Entrepreneurship. How do we make them concrete? By taking 3 actions each day:
Challenge. Think and act "outside the box".
Create. Drive change and innovation.
Care. Grow and develop our people.
In our Family we are deeply convinced of the added value that the diversity of people can bring to a company and the richness of the exchange of ideas and culture.
Sure that our commitment to diversity and inclusion (D&I) reinforces our values of challenge.create.care., we are committed to creating a workplace where we all can thrive, whoever we are, and inspiring a culture of inclusion and innovation that will drive future business success. We do our best to make sure being at work feels like home.
With this in mind, we are pledged to ensuring equal opportunities, fairness of treatment, dignity, work-life balance and the elimination of all forms of discrimination in the workplace for all staff and job applicants.
Department

Process

Locations

Remote status

Hybrid Remote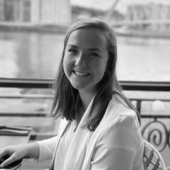 Contact
Camille Gruslin
Group Talent Acquisition Specialist – Human Resources
We're passionate about developing our people
At Knauf Insulation your career is a journey through one or multiple roles that you hold within the company. Progression is not just about promotion, it is about building capability and experience. There are several different ways to progress within Knauf Insulation and we are proud to see a high number of our employees who have moved between teams, departments and even countries. Working for a global market leading organisation, the limits really are endless.
About Knauf Insulation Western Europe
Knauf Insulation is one of the world's largest manufacturers of insulation products and solutions. With more than 40 years of experience in the industry, we represent one of the fastest growing and most respected names in insulation worldwide.
Process
·
HQ - Visé, Belgium
·
Hybrid Remote
Legal Trainee
Loading application form
Already working at Knauf Insulation Western Europe?
Let's recruit together and find your next colleague.