Industrial Sustainability
·
HQ - Visé, Belgium, St-Helens
Industrial HSE Lead West - Visé or St-Helens
dl
Summary
Based in Western Europe responsibility will cover the entire EMEA & APAC region although any high priority call to attend any of the Plants would primarily extend to Western Europe. This role mirrors the Industrial HSE Lead: East position.
In collaboration with the Industrial HSE Lead: East;
To ensure adequate Industrial HSE support to the manufacturing facilities across all technologies EMEA & APAC by means of promoting, coordinating, facilitating, and implementing KI HSE Strategy, standards, and requirements.
To assist Senior management in EMEA & APAC with implementing KI's HSE strategic road map and with identifying and managing key business risks in relation to HSE
To facilitate the sharing of best practices within the EMEA and APAC Region.
Application deadline: 30 September 2022
Responsibilities

Technical and pragmatic support of HSE disciplines
Monthly and annual reporting of performance
Provide implementation advice and support to the Plant HSE Teams and the wider Plant Management Teams.
Support ISO compliance at Plant Level.
Identification and implementation of HSE performance measurement and improvement tools.
Compliance with all health and safety rules applicable to the position.
On time in full (OTIF) availability of HSE KPI dashboard data comprising of leading and lagging indicators as a tool for senior and middle management to drive HSE performance. Facilitate and monitor adherence to the data governance process.
Assist in the facilitation, tracking and monitoring of the deployment of HSE strategic objectives and track and monitor level of compliance.
Management of change: Advocate and monitor deployment of robust processes within the manufacturing facilities to ensure due consideration of HSE aspects in key areas of Management Of Change (MOC) such as, Engineering Changes, New Product development and New Capacity Projects
Participating in group Must Win Battle projects (CI, ComEx, Digitalization).
Requirements
Postgraduate Qualification in a HSE related discipline such as the Professional Diploma in Safety, Health and Environmental Management or the NEBOSH Diploma or equivalent.
Confederation of Fire Protection Association Europe (CFPA) Fire Risk Assessment & Fire Safety Management / Principles of Fire Safety at Work Certificate.
Minimum 3 years' experience in a HSE management role at a manufacturing facility within the mineral wool industry.
Knowledge of legislative frameworks within HSE and how they are transposed into country specific legislation:

Familiarity with the EU Waste Directive Framework
Familiarity with the EU Industrial Emissions Directive Framework, Best available Techniques and the allied BREFs
Familiarity with the EU Occupational Safety and Health Directive Framework
Familiarity with the EU Energy Efficiency Directive

Experience of communication and liaison with regulatory and enforcing authorities
Working knowledge of both Civil and Criminal Law
Working knowledge of insurance and experience of working with Insurance companies and managing corporate liability
Familiarity with the requirements of the ISO Standards relating to HSE and the development and implementation of system to comply with them.
Experience in managing workplace transport safety risks
Experience and knowledge of achieving health and safety culture excellence through behaviour change.
Required Skills
Languages: Fluent in English (the corporate language or Knauf Insulation), other European languages will be considered an advantage.
Ability to engage and communicate with and influence all levels within a manufacturing facility.
Team player with high degree of stakeholder focus (listening and questioning)
Good communication, presentation, and interpersonal skills
Strong organisational skills: ability to handle several tasks simultaneously
Computer literate on MS Office and Email
Analytical skills including Incident investigation and problem solving
Risk Assessment methods and application of methods appropriate
Pragmatic and solutions oriented
Ability to work in multi-cultural team
Significant field time, including overnights

What We Offer You

We offer you a job in a growing international organization that values the sustainability where you will take on an exciting and challenging role.
You will have the opportunity to work in an intercultural environment, rich in diversity and autonomy, with varied objectives and missions.
Open to ideas and continuous improvement, Knauf Insulation allows you to propose your way of thinking in a professional framework and to take initiatives.
In addition to a competitive salary, Knauf Insulation also offers you numerous fringe benefits and a family atmosphere within an international company that promotes the values Menschlichkeit, Partnership, Commitment and Entrepreneurship.
About Knauf Insulation
Knauf Insulation products save energy, cut emissions and make sure buildings are good for the environment and keep people healthy, safe and well.
With over 40 years of experience in the insulation industry, we now employ nearly 6,000 people across more than 40 countries. We have with 29 manufacturing sites in 15 countries.
Knauf Insulation (KI) is part of the Knauf Group, which employs about 40,000 people worldwide, operating more than 300 factories, generating sales in excess of 12.5 billion Euros.
The Knauf Group was founded in 1932 and is a family-owned company driven by the values of Menschlichkeit (Humanity), Partnership, Commitment, and Entrepreneurship.
These values and the fast-moving environment in which we evolve allows us to take initiative and implement new processes or structures, working together and taking care of the others. We have lots of opportunities inside the company who allows you to consider to make your career with us.
Our Belgian site in Visé is representing the biggest Glass Mineral Wool Plant in Europe and is location of Knauf Insulation Head Office. Today there is a strong focus on such topics, as sustainability, energy efficiency and waste reduction. Knauf Insulation brings one of the solutions to climate change and that's why we are proud to be working as leader in the insulation industry.
In 2020 we launched our sustainability strategy For A Better World with a focus on four key goals: Put People First, Achieve Zero Carbon, Deliver A Circular Economy and Create Better Buildings. To ensure these words were translated into concrete action we set mid-term targets for 2025 that everyone can start achieving now.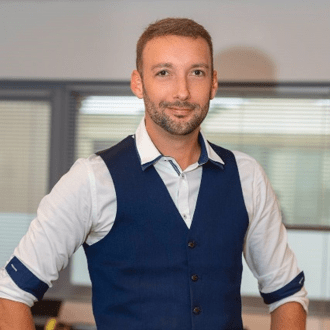 We're passionate about developing our people
At Knauf Insulation your career is a journey through one or multiple roles that you hold within the company. Progression is not just about promotion, it is about building capability and experience. There are several different ways to progress within Knauf Insulation and we are proud to see a high number of our employees who have moved between teams, departments and even countries. Working for a global market leading organisation, the limits really are endless.
About Knauf Insulation Western Europe
Knauf Insulation is one of the world's largest manufacturers of insulation products and solutions. With more than 40 years of experience in the industry, we represent one of the fastest growing and most respected names in insulation worldwide.
Industrial Sustainability
·
HQ - Visé, Belgium, St-Helens
Industrial HSE Lead West - Visé or St-Helens
dl
Loading application form
Already working at Knauf Insulation Western Europe?
Let's recruit together and find your next colleague.