Process & Quality Manager - Johor Bahru - Malaysia
Summary

We are looking for our new P&Q Manager for our plant in Malaysia, Johor Bahru.
The Process & Quality Manager manage the Process & Quality department.
Working closely with the plant management team, under the direction of the plant manager, they ensure that process controls are in place, stable to ensure that production delivers product quality in accordance with defined specifications and best manufacturing practices (process stability, thermal and mechanical properties, glass composition).

Within and beyond department boundaries; works effectively with Corporate Engineering/R&D, CRD, Process team, IP, Plant Engineering and Production Department to develop process improvements and resolve product/technical issues.
Responsibilities

As P&Q Manager, you will...
Ensure product produced are in line with the process specifications to ensure quality is met
Manage process engineers, lab technician and quality team
Ensure the glass composition is in line with the KI recipe (compliance EUCEB/RAL) in term of viscosity, temperature and chemistry, work in close collaboration with central team for glass composition/chemistry
Manage all hot and cold end processes on the plant.
Manage and maintain laboratory.
Manage product specification and equipment settings
Ensure that all product have actual recipes
Manage technical analyses of manufacturing/process data and apply results to improve processes and meet customer expectations
Continually develop and manage manufacturing capabilities/efficiencies through new ideas and/or methods
Manage internal and internal quality audits
Participate in the manufacturing budget cycle
Lead and execute projects to fulfill department goals and objectives in the areas of cost reduction, productivity gains, process flow, capacity increases, scrap reduction, sustainability roadmap and energy reduction
Work with central teams and implement digital tools to limit process variation and go in the route of process excellence
Ensure preventive & improvement actions are put in place to reduce & eliminate industrial risks.
Ensure safety level of the plant is in accordance with the regulatory and operational requirements.
Contribute with all activities on improving energy consumption.
Benchmarking plant's P & Q performance with other KI GMW plants and to strive on continuous improve based on this learnings.
Manage product certification with central support
Perform other related duties as assigned or required.
Requirements
Degree in Mechanical, Chemical, Material Science, Electrical or Ceramic Engineering or related field
Lean Certifications and/or Green/Black Belt
Minimum five (5) years of experience in Process/Manufacturing Engineering in a similar environment
Experience in a similar industry (glass/insulation) highly preferred
Required Skills
Language: Fluent in English, any other language is a plus
Knowledge of chemistry, as related to glass, binder and wash water processes in a manufacturing environment
Knowledge of raw material, batch, binder, furnace and fiberization processes preferred
Knowledge of machinery and its design/use
Knowledge of mechanics, as related to packaging equipment
Knowledge of product development
Knowledge of machinery and its design/use
Knowledge of large, industrial equipment
Working knowledge of SAP, statistical tools and preferably Minitab
Working knowledge of manufacturing regulations and standards
Knowledge of Continuous Improvement methodologies and tools such as Lean Six Sigma
Problem solving skills, RCA
Critical thinking skills
Organizational skills
Project management skills
Troubleshooting skills
Ability to communicate effectively throughout the plant and with Corporate Engineering and R&D
Ability to complete and read drawings, P&ID
Ability to direct maintenance-needed repairs
Ability to write work instructions and procedures
Ability and desire to work hands-on in the Plant, collaborating with all employees and gathering ideas that may improve processes and/or systems
Ability to lead and coach others
Ability to make tough decisions and handle conflict resolution in a positive and professional manner
Ability to think proactively and provide creative solutions that will benefit the organization
Ability to work a schedule of minimum nine (9) hours a day, five (5) days a week with extra hours as needed
Proficient in Microsoft Office software, including Excel, Word and PowerPoint
Detail-oriented
Analytical
Self-motivated
Data driven
Additionnal Information
Physical Demands:

Regularly required to climb/descend stairs and ladders
Regularly required to sit, stand, walk and reach with hands and arms
Required to perform and teach hot work as needed

Working Conditions:

May be exposed to extreme temperature changes while in the plant
May be exposed to high voltage areas and dusty conditions
Regularly exposed to a fast-paced manufacturing environment
What We Offer You
We offer you a job in a growing international organization that values the sustainability where you will take on an exciting and challenging role.
You will have the opportunity to work in an intercultural environment, rich in diversity and autonomy, with varied objectives and missions.
Open to ideas and continuous improvement, Knauf Insulation allows you to propose your way of thinking in a professional framework and to take initiatives.
In addition to a competitive salary, Knauf Insulation also offers you numerous fringe benefits and a family atmosphere within an international company that promotes the values Menschlichkeit, Partnership, Commitment and Entrepreneurship.
About Knauf Insulation
Knauf Insulation products save energy, cut emissions and make sure buildings are good for the environment and keep people healthy, safe and well.
With over 40 years of experience in the insulation industry, we now employ nearly 6,000 people across more than 40 countries. We have with 29 manufacturing sites in 15 countries.
Knauf Insulation (KI) is part of the Knauf Group, which employs about 40,000 people worldwide, operating more than 300 factories, generating sales in excess of 12.5 billion Euros.
The Knauf Group was founded in 1932 and is a family-owned company driven by the values of Menschlichkeit (Humanity), Partnership, Commitment, and Entrepreneurship.
These values and the fast-moving environment in which we evolve allows us to take initiative and implement new processes or structures, working together and taking care of the others. We have lots of opportunities inside the company who allows you to consider to make your career with us.
Our Belgian site in Visé is representing the biggest Glass Mineral Wool Plant in Europe and is location of Knauf Insulation Head Office. Today there is a strong focus on such topics, as sustainability, energy efficiency and waste reduction. Knauf Insulation brings one of the solutions to climate change and that's why we are proud to be working as leader in the insulation industry.
In 2020 we launched our sustainability strategy For A Better World with a focus on four key goals: Put People First, Achieve Zero Carbon, Deliver A Circular Economy and Create Better Buildings. To ensure these words were translated into concrete action we set mid-term targets for 2025 that everyone can start achieving now.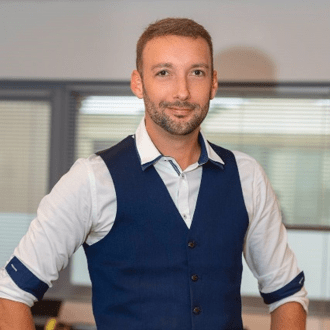 We're passionate about developing our people
At Knauf Insulation your career is a journey through one or multiple roles that you hold within the company. Progression is not just about promotion, it is about building capability and experience. There are several different ways to progress within Knauf Insulation and we are proud to see a high number of our employees who have moved between teams, departments and even countries. Working for a global market leading organisation, the limits really are endless.
About Knauf Insulation Western Europe
Knauf Insulation is one of the world's largest manufacturers of insulation products and solutions. With more than 40 years of experience in the industry, we represent one of the fastest growing and most respected names in insulation worldwide.
Process & Quality Manager - Johor Bahru - Malaysia
Loading application form
Already working at Knauf Insulation Western Europe?
Let's recruit together and find your next colleague.